A pioneer in the plumbing and building industry, Heunis Steel manufactures and supplies one of the most comprehensive  ranges of high-quality galvanised rainwater goods, roof sheeting, and ceiling products.
Sporting a modern, well-equipped, and highly efficient engineering plant, Heunis Steel is able to produce quality specialised products tailored to customers' individual needs. Heunis Steel is continuously developing and improving the quality of its product range by using cutting-edge technology, which in turn enables it to increase and streamline production.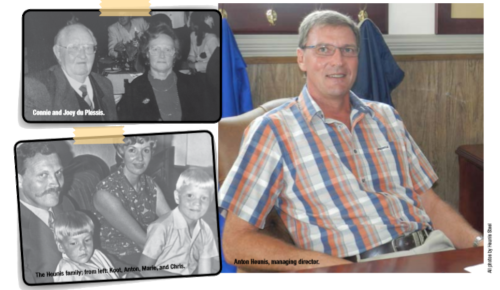 Where it all started 
In 1968, the late Connie du Plessis spotted a business opportunity. He bought a company that, at the time, mainly manufactured rainwater goods such as gutters, downpipes, and accessories, catering mainly to the plumbing industry. The manufacturing plant was moved to Zandfontein, Pretoria, in the early 1970s where it still operates today, after being bought by Du Plessis's sonin-law, Koot Heunis, in 1992. In 1999, the ownership changed hands again, creating a third-generation company when Anton Heunis took over as owner and managing director of the company.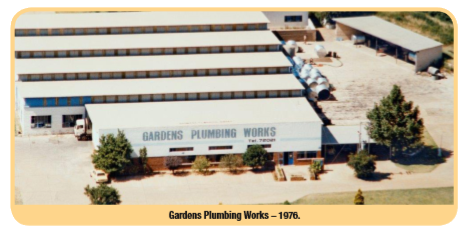 Progress from the third generation 
With Anton at the helm, the company bloomed and the potential for other market opportunities was realised. As a young opportunist and business enthusiast, Anton saw that the time was favourable to explore value-added opportunities. This meant that any extra products supplied by Heunis Steel would purely be an add on. The company added roof sheeting products to their range in 2005 and quickly achieved the top of their game. The concept of loading various products on the same truck that delivered to the same address on the same account, just made profitable business sense.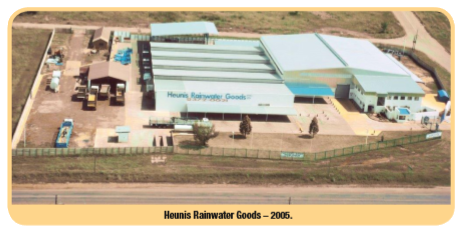 Another opportunity presented itself a few years later in the form of a company called Barak Products, situated in Pretoria North, who was a manufacturer of ceiling strips. This opportunity offered a way to minimise waste and sell large amounts of offcuts at prices way below what had been paid for the raw materials. Heunis Steel bought Barak Products and incorporated the production line into the available space at the Zandfontein plant. Innovative automation was implemented to ensure that the production line would fit into the smaller space on the Heunis Steel premises. This was done with immense success, achieving the same volumes but with far less costs and fewer personnel, which led to greater efficiency and using [the prior] waste to produce another product range.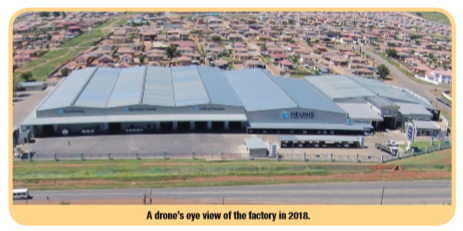 Tough times in the early years 
The prospects were not always rosy. When the company started out, initially things didn't take off as quickly and as trouble-free as could be expected. However, after an arduous journey over many years, it has established streamlined and efficient systems that the company is finding increasingly difficult to improve on. It has quite literally reached an optimal efficiency level in production.
 
Early on, one of the major challenges it faced was purchasing raw materials at a competitive price. The company was still small, without the impressive volumes to back it, so it had to be innovative to motivate potential customers to buy from them as opposed to from a competitor. Quality was a far greater consideration than price in those days, and customers did not mind paying more to get a better-quality product. Heunis Steel capitalised on this with both quality and service, which aided it in growing its business from strength to strength over the years.
 
Another big challenge it had to overcome in the early years was the lack of funds to invest in technology. Manual labour was the order of the day and the company really struggled until it was in a financial position to overcome that hurdle. Eventually, the company could purchase new and more sophisticated machines and implement more automation, which greatly assisted in containing manufacturing costs.